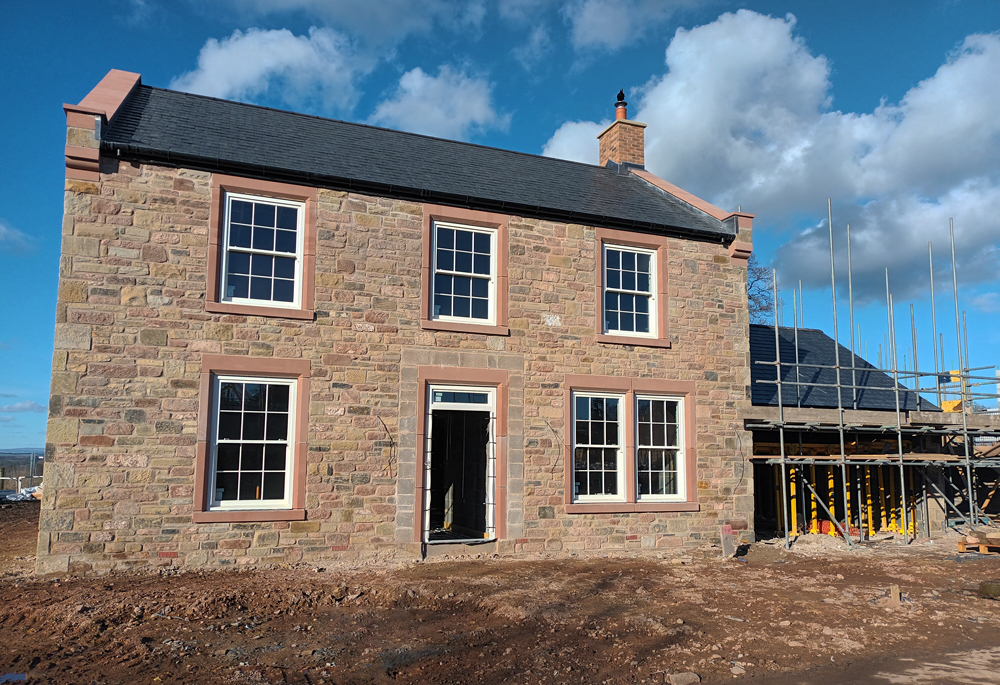 Celebrating Progress at Fairfields: Anvil Homes
Scaffold Removal Marks Exciting Milestone for one-of-a-kind development
Anvil Homes, are proud to announce an important milestone in the development of our latest custom-built detached family homes at Fairfileds, Hayton. The removal of the scaffold from our first two individually designed houses signals a significant step forward in this exciting project.
Located on the outskirts of the sought-after Cumbrian village of Hayton, the new development has been carefully designed to consist of nine 4-bedroom beautiful stone-built homes. Meticulously crafted with the signature Anvil Homes style, the houses seamlessly blend contemporary living with a touch of traditional charm. As we continue to make progress, our vision of offering energy-efficient, exceptional quality homes is becoming a reality.
We will soon be opening our showroom later this spring to potential buyers. Plot 3 Rydal Lodge will serve as our showhouse, providing the opportunity to explore the impressive interiors and exteriors of an Anvil home, including the exceptional quality and attention to detail that has become synonymous with our brand.
In addition, we are happy to announce that our sales centre is now fully operational on-site. Our friendly and knowledgeable staff are eager to guide you through the process of finding your dream home. From helping you select the perfect plot to providing information on the various home designs available, our team is dedicated to making your home-buying journey as smooth and enjoyable as possible.
For those interested in arranging a viewing or discussing purchase options, our agents from Finest Properties are available to assist you. Their extensive local market knowledge and expertise in the housing market ensures you receive the best possible guidance and support throughout the process.
We look forward to welcoming you to our showroom, to experience first hand the exceptional quality and thoughtful design that defines Anvil Homes.   For further information please visit  www.anvilhomes.com.